looking for a grand piano?
Grand piano's for sale
Emile van Leenen Piano's en Vleugels is a pianoshop in the Netherlands in Leiden.
We deliver high quality grand piano's
Globally.
We offer new and used grands and differentiate from other pianoshops because we take
quality
very seriously.
Often we go the the piano factories to carefully choose the grandpiano's we buy. We take a concert pianist with us to focus on small details.
Emile van Leenen Piano's en Vleugels offers new grand piano's from the high quality brands: "
Grotrian-Steinweg
,
August Förster,
Schimmel
,
Petrof
and
Wilh. Steinberg
."
concertpianist
to choose the grand piano there.
This is a wonderful experience too. You will see how the factory executes and piano's are made.
We also offer used grand piano's. The supply varies over time buy can be requested. Our offer varies from
Steinway & Sons
and
Bechstein
to
Yamaha.
Visit our shop


Visit our shop on Saturdays. Every Saturday we have a concertpianist in our shop to help you find the grand piano that fits you most.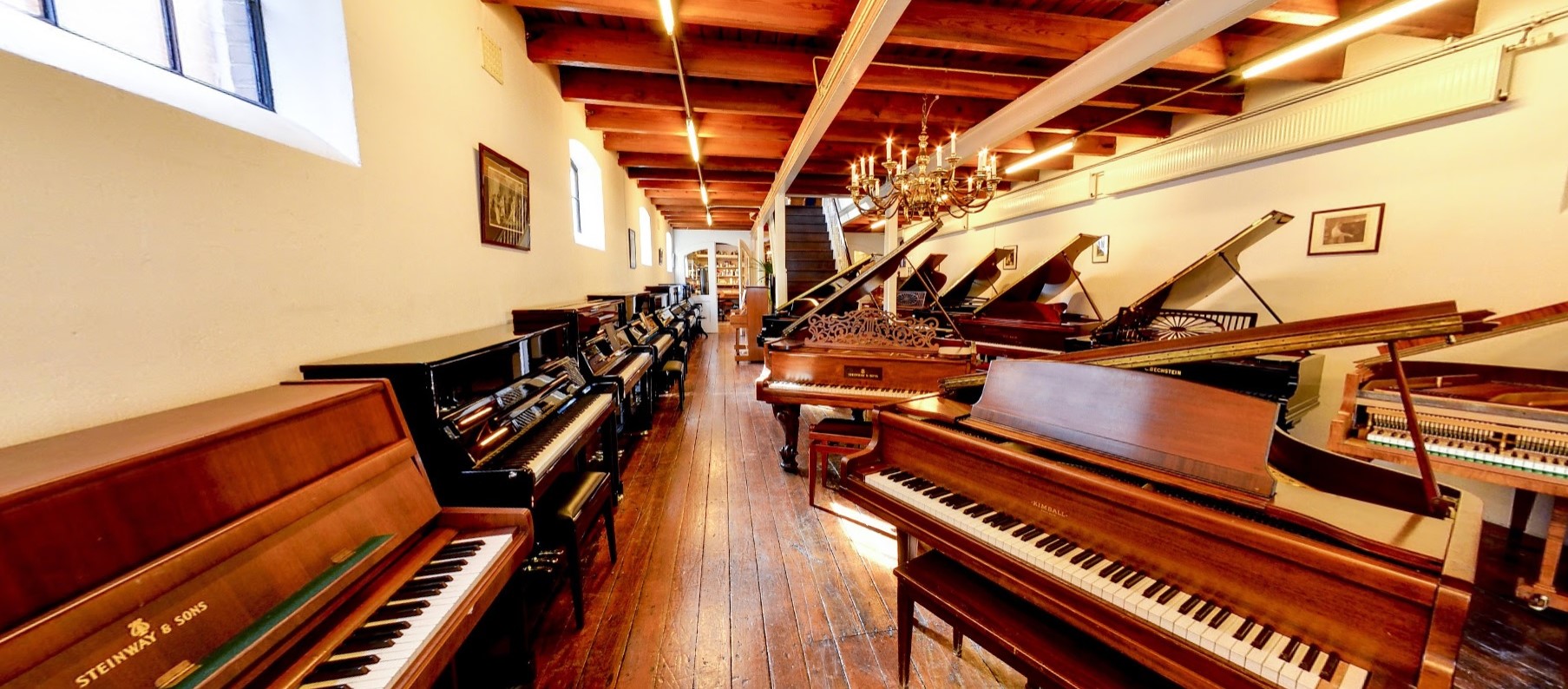 We delivery and export Globally.

Our pianoshop is reviewed with a 9.4 out of 10.
See our reviews here.

Emile van Leenen
Piano's en vleugels
Openingstijden
Dinsdag 10.00 tot 18.00 uur
Woensdag 10.00 tot 18.00 uur
Donderdag 10.00 tot 18.00 uur
Vrijdag 10.00 tot 18.00 uur
Zaterdag 10.00 tot 17.00 uur

Maak een afspraak
Ook buiten openingstijden bent u op afspraak welkom.
Maak een afspraak